Posted by Law Finkel on October 5, 2021
COVID Vaccination Mandatory for California Federal Employees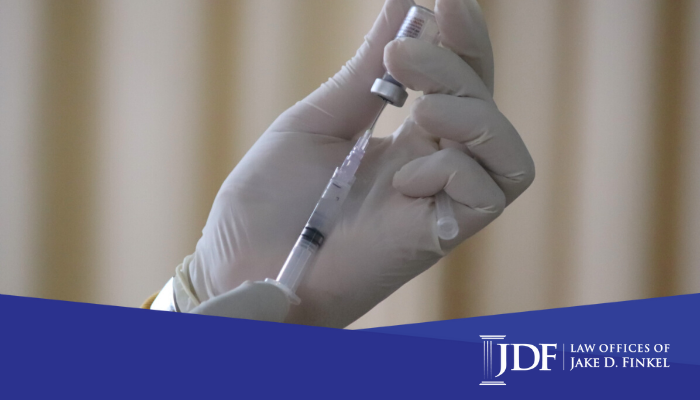 Last week, President Biden announced that all federal employees and others associated with the federal government, as well as those employed by companies with 100 or more workers must get vaccinated for the COVID-19 virus as a way to increase vaccination rates across the country. This announcement potentially impacts thousands of workers in California who are employed by the federal government or employed by those associated with federal government work. If you have questions about the vaccination mandate or any other employment law matter, talk to an experienced California employment law attorney in your area today.
Vaccination Mandate
On September 9, the President issued an executive order and made a national televised statement that all executive branch federal employees must be vaccinated against COVID-19. In addition, a mandate for vaccination applies to contractors who are employed by the executive branch, who must vaccinate their employees or face serious consequences, including the loss of contracts with the federal government. That same day, the President also announced that the Occupational Safety and Health Administration (OSHA) would require all employers with 100 or more employees to either mandate vaccinations or require their unvaccinated employees to undergo frequent testing for the virus, which has the potential to impact millions of workers in California.
Vaccination for Federal Employees and Contractors
In the executive order issued by the President, he notes that the COVID vaccine is widely available for free to all people in the United States and that the vaccine has officially been approved by the FDA. He notes that it is essential for the continuous operation of the government that its employees be vaccinated against this disease. Exceptions exist for those who have a medical or religious exemption, and additional guidance is forthcoming on a deadline for when all employees must be vaccinated against the virus. This also applies to contractors and subcontractors of the executive branch, as their contracts with the federal government stipulate that they must abide by certain protocols, which include the vaccination mandate.
OSHA Enforcement of Vaccines
Along with federal employees and contractors, the announcement also included the fact that OSHA will be enforcing vaccination mandates for all employers nationwide that employ one hundred or more workers. OSHA is implementing a new emergency temporary standard that will require employers to mandate full vaccination for their employees or engage in COVID testing of unvaccinated employees at least once per week. It is estimated that this element of the vaccine mandate will affect more than eighty million workers across the country. OSHA will also be issuing future guidance that will include a starting date for when this emergency standard will be implemented.
Do You Have Questions about the Vaccination Mandate?
If you or someone you know will be affected by the presidential vaccination mandate and wish to know more about your legal options, call or contact an experienced California employment law attorney in your area today to schedule an appointment and discuss your case.