Posted by Jake Finkel on March 9, 2023
California Voters to Decide on Assembly Bill 257 in November 2024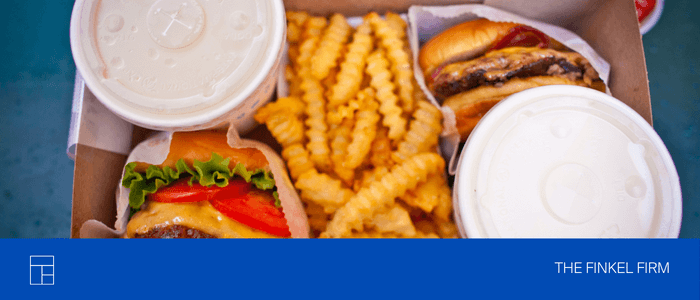 On January 24, 2023, it was announced that a veto referendum filed to cancel Assembly Bill 257, which was signed in September of last year by Governor Gavin Newsom, had qualified for the 2024 ballot. Assembly Bill 257 would allow the creation of a council within the Department of Industrial Relations consisting of 10 members. If the law had gone into effect on January 1, 2023, the council would have adopted a minimum wage for fast-food restaurant workers not exceeding $22/hour. In January 2024, the council would have made the first adjustment to the new minimum wage. The Bill also seeks to improve working conditions for fast-food workers. The group that wishes to overturn AB 257 had until December 5, 2022, to submit enough signatures. According to the report released by the Secretary of State, the group surpassed the minimum required number of signatures by far. The announcement by the Secretary of State means that Assembly Bill 257 is put on hold until voters choose whether to cancel or support it on the November 2024 ballot.
A veto referendum is a ballot measure initiated by citizens. This ballot measure asks voters if they want to cancel or uphold a bill that has already been passed but has not yet gone into effect. Before a veto referendum can be placed on the ballot, opponents of the bill are required to gather enough signatures. In California, the total signatures needed for a veto referendum depends on how many votes were cast for the Governor in the prior election. In the case of the group that wants to overturn Assembly Bill 257, the group had until December 5, 2022, to gather 623,212 votes. Between 2023 and 2026, any group wanting to overturn a law must collect at least 546,651 votes. 
The group backing the effort to repeal Assembly Bill 257, called Save Local Restaurants, filed more than one million signatures on December 5, 2022. According to the California Secretary of State, the group managed to collect more than 712,000 valid signatures, with Los Angeles County recording the most signatures (189,413), followed by San Diego County (66,859) and then Orange County (66,116). A valid signature is one that meets specific lawful requirements. For example, a valid signature on a petition should be from a registered voter, as confirmed by the state's list of registered voters. On the other hand, a signature may be invalid if, for example, duplicate signatures exist.
Advocates of Assembly Bill 257 believe that the law will change collective bargaining and create an example in the nation for negotiating workplace standards. On the other hand, opponents of the law believe that the law will burden fast-food owners with higher labor costs and raise food prices. Now, it is up to California voters to decide in the coming year whether to repeal or uphold Assembly Bill 257. So far, over 400 ballot measures have appeared on statewide ballots (that is, between 1985 and 2022), with more than 170 being defeated and over 230 being approved. 
Speak to a California Employment Lawyer
Contact a California employment lawyer for more information or help with an employment law-related case.