Meet the Founder
With over $60,000,000 won for our employment law clients, Jake Finkel works tirelessly on every case he pursues and has a reputation for fighting aggressively and getting victims of discrimination, harassment, and wrongful termination the compensation they deserve. 
Jake believes the most effective way to fight for you is to establish a deep connection to understand your case and tell your story.
Jake's passion comes from protecting people and giving a voice to those who have been silenced by their employers.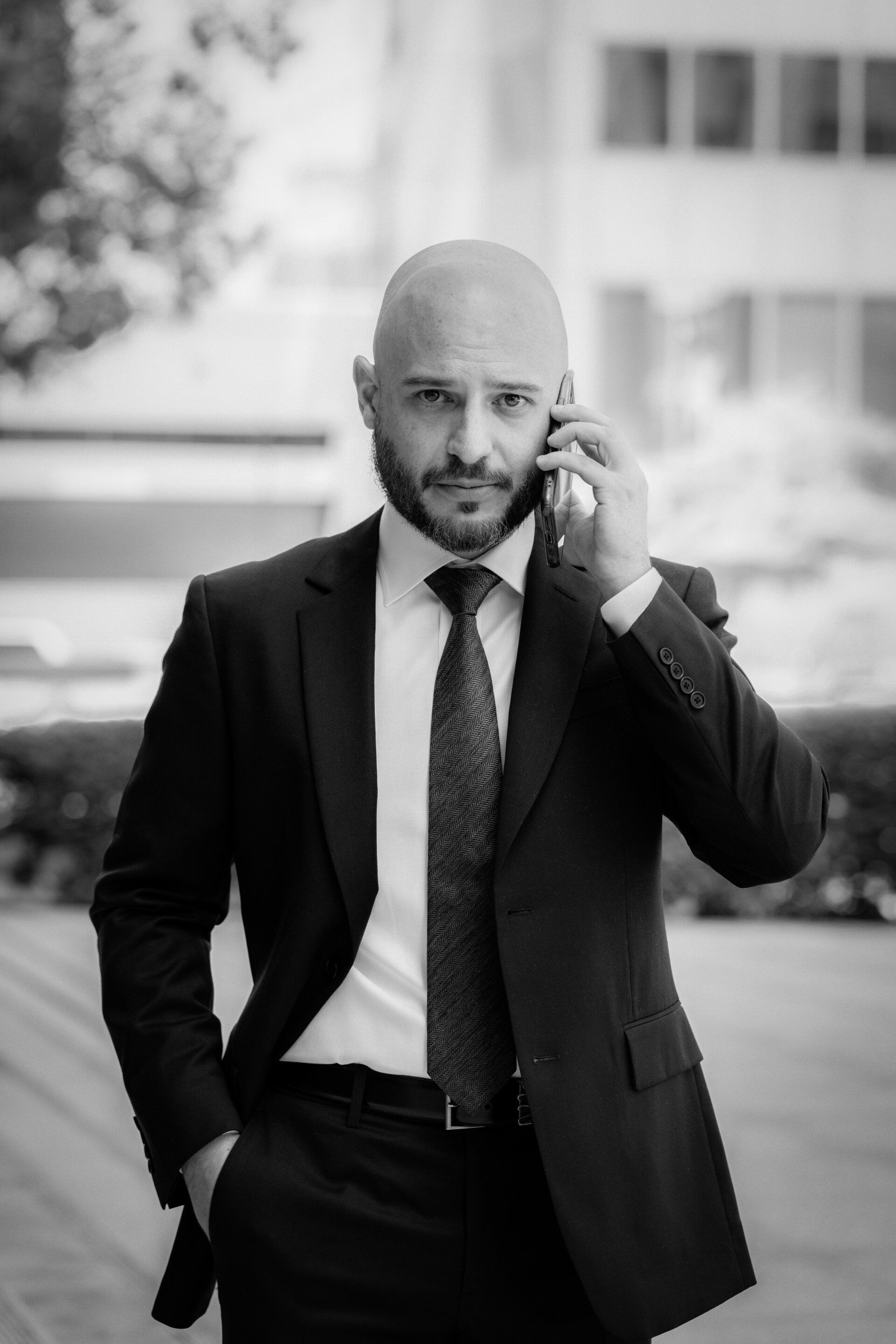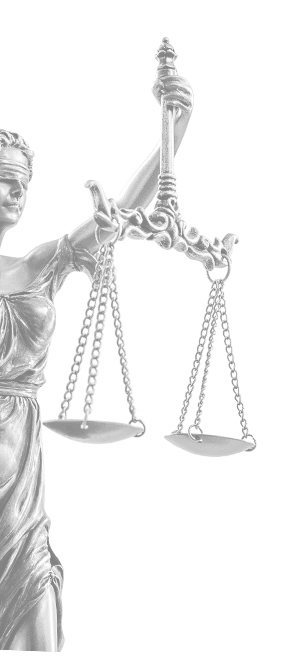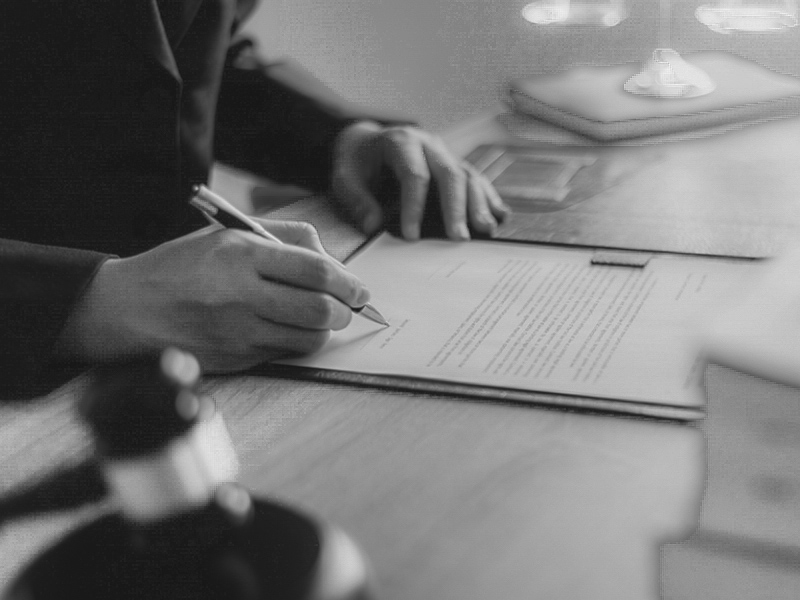 Free Employment Case Evaluation
We offer a free evaluation to Californians experiencing employment issues like sexual harassment, gender & race discrimination, wrongful termination, and more.
During our evaluation, we will work with you to understand your potential case's details and next steps.
By the end of our meeting, you will know if you have a case, what to expect, and how we will move forward.
Free of charge.
We don't get paid unless you win.
Case Results
Horrific murder of decedent results in a $41.6M verdict. Our firm represented the decedent's infant child and mother.
$41,600,000
Long-time employee was wrongfully terminated after experiencing race and disability discrimination at work.
$3,500,000
Female harassed by supervisor.
$1,600,000
Woman slipped on a liquid substance outside of a business which led to a knee surgery.
$1,600,000
Slip & Fall at a fast food restaurant causes lower back injury to a young woman.
$1,500,000
Client experienced sexual harassment in the workplace by the owner of the company.
$550,000
Woman sustained serious injuries from a slip and fall incident.
$475,000
Long-time employee was retaliated against and fired for complaining about sexual harassment.
$450,000
Young woman experiences sexual abuse.
$450,000
Disability Discrimination
Employee's job restrictions were not accommodated, and the employee was subsequently terminated.
$400,000
Long-time manager fired due to age.
$400,000
African-American manager paid less than his non-African-American Counterparts.
$400,000
Woman slips and falls at a big-box retailer.
$350,000
Employee complained of unlawful practices and was subsequently terminated for making the complaints.
$350,000
Transgender woman was harassed by her supervisor.
$350,000
Nurse was sexually harassed while working at a hospital.
$290,000
Employee is retaliated against for complaining about sexual harassment.
$290,000
Nurse was sexually harassed while working at a hospital.
$275,000
Retaliated against for complaints of sexual harassment.
$260,000
Employee is wrongfully terminated after not welcoming supervisor's sexual advances.
$250,000
African-American woman complains about race discrimination to her superiors and gets wrongfully terminated.
$250,000
A lower back injury was re-aggravated in a rear-end collision.
$250,000
Accident during Rideshare.
$250,000
Wrongful Termination and Retaliation for employees claims of Sexual Harassment.
$240,000
Employee complained of company's safety violations and was terminated as a result.
$225,000
Employee is wrongfully terminated after complaining of sexual harassment.
$213,000
Sexual Orientation Discrimination
Man discrimination against at work for his sexual orientation.
$200,000
Uber driver injured in hit & run collision.
$200,000
Slip & Fall resulting in injury at fast food restaurant.
$200,000
Disability Discrimination
Discrimination & Wrongful Termination due to disability.
$200,000
Woman slips and falls at a supermarket.
$190,000
Disability Discrimination
Discrimination & Wrongful Termination due to disability.
$187,500
Woman was assaulted at an office.
$175,000
Woman sexually harassed by manager.
$175,000
Race & Religious Discrimination
African-American Muslim man was racially and religiously discriminated, retaliated and wrongful termination during his employment.
$175,000
Accident during Rideshare.
$175,000
Client bit by dog resulting in injury.
$175,000
Woman experiences pregnancy discrimination at work.
$165,000
Employee wrongfully terminated for taking medical & paternity leave.
$165,000
Sexual Harassment in the work place.
$160,000
Tenant was assaulted by property manager.
$150,000
Gentleman was sexually assaulted at work.
$150,000
Age discrimination in Los Angeles
$150,000
Finger injury resulting in surgery.
$150,000
Medical transportation accident.
$150,000
Google Reviews
I am very pleased with this firm. I had jake representing me and I can honestly say him and his team were the best they were so kind. This being my first time reaching out to an Attorney I was very nervous. They made me feel confident in my case and heard. I will 100000% recommend to everyone else.
Geoff Blevins
10 January 2023
Employment Lawyers
Jordyn Hernandez
25 December 2022
I had an enjoyable experience with this law firm. Jake Finkel was especially helpful, supportive, and communicative. I was glad my family went with this firm as our representatives.
Sopha P.
22 November 2022
Third time was an absolute charm, not sure how I came across The Finkel Firm but I found and stuck with them after a third call and glad I did! Every staff I spoke with were extremely compassionate and I always felt heard, and cared for. I had Sheryl representing me in my case and she is very knowledgeable, professional, knows the law and will stand beside and fight for you! I recommend this team 1000% I went through a hard time but Sheryl and the team were there for me from start to finish. If Sheryl was ever busy with another case she made sure to squeeze me in as soon as she could. Never kept me waiting for long. She's attentive to details and kept me feeling at ease through and through. I've learned a lot having Sheryl as my attorney. I don't wish to go through or for anyone to go through the same experience I've had but if I did and If you're looking for an attorney definitely give Sheryl a call. 10/10 she's the best (long overdue review)
Where do I even begin! I've never had a more caring, compassionate, dedicated and professional experience with any attorney in my life. Jake Finkel not only fought for my justice but made me feel supported emotionally throughout the entire process of my case and it was a LONG ONE! With his packed and busy schedule, I still have no idea how he managed to dedicate so much of his energy and time into discussing my needs, my case, my feelings, my expectations, and my concerns. I couldn't find enough words of gratitude to use in describing what Jake and his incredible team had done for my case. My case was extremely difficult, with many challenges and obstacles, yet Jakes firm found ways around every single bump in the road! They researched thoroughly and made sure that I would get the best in my settlement. My case was gruesome and played a heavy toll on me on all levels - if it wasn't for Jakes texts and calls to Push me through, I have no idea how I would have stayed sane. I wouldn't have traded him with anyone else representing me! Every person in his firm that worked with me, cared deeply about my case and hope that Jake continues to rock everyones world in his law profession. This man is not just a talented shark in the mediation and court room but also an incredible human being that I now consider my friend. Thank you so much Jake and FINKEL TEAM! I will never forget how hard you fought me and succeeded! Sending my blessings in prosperity!
I cannot in all honesty find all the words to describe my wholehearted adoration and respect for Jake, Max, and his team at The Finkel Firm. Although my case wasn't necessarily unique, it was one that required experienced and compassionate hands to successfully litigate, and the end result was one that I couldn't be happier with. The amount of love and care that was put into my case was incredible. Every email was responded to. Every worry was addressed. Every step of the process was explained in detail, and every breath used to speak to my experience on my behalf was intentional, factual, undeniable, and compassionate with full purpose. Jake and Max, you guys changed my idea of what good lawyers should look like, and your team of superstars (and the end result) speaks to the kind of leaders and people you guys truly are. I thank you for treating me like a top priority at all times, and above all, treating me with respect and empathy during one of the most stressful and unfortunate moments in my life. I'll never forget it.
Hilda Ganjian
9 November 2022
I was involved in a hit and run incident and was referred to the Finkel firm from a family member. I am thankful for the Finkel firm for giving me the red carpet treatment, answering all my questions and helping me win my case. 10/10 Recommended
Alex Ganjian
9 November 2022
My mother unfortunately was involved in a car accident. Fortunately there are law firms like Finkel Firm that are able to help in every way, from dealing with the insurance company to referring me to a great Dr that helped with her pain, as well as helping me with transportation when I needed it. Would refer to everyone!
William Burns
5 November 2022
Finkle law firm some of the best friends I've had they are just full hard-working Attorney's.
Steven Dash
31 October 2022
I was very pleased with the Finkel Law firm. Sheryl Marx was my personal attorney and I was very pleased with her. she kept me informed always return my calls and text messages and I believe gave me the strongest advice for a favorable outcome. She showed me to be very professional Even the founder Jake Finkel met with me and showed not only knowledge but Interest in the case. I receive five star treatment.
About The Finkel Firm
At The Finkel Firm, we are known for treating our clients like family. Simply put, we care, and we will be with you every step of the way.
To anyone in California experiencing sexual harassment, discrimination, wrongful termination, or whistleblower retaliation in the workplace, don't worry, The Finkel Firm has your back.
Our firm also has extensive experience with all types of Personal Injury cases in LA County.
READ MORE