Posted by Jake Finkel on October 19, 2022
Governor Gavin Newsom Signs AB 2188 Into Law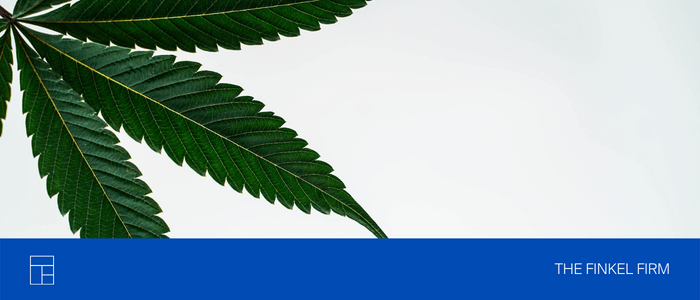 By now, you have probably heard of Assembly Bill 2188, which was passed on August 30, 2022, by the California legislature. Employers and employees have been eagerly waiting to see if the Bill will be signed into law. Finally, in September 2022, the Governor of California signed the Bill into law. AB 2188, which is an amendment to the Fair Employment and Housing Act, will become effective on January 1, 2024. AB 2188 prohibits employers in California from taking adverse employment actions, such as firing, against a worker because of the worker's off-duty cannabis use. Apart from protecting employees, Bill 2188 also protects job applicants. From January 1, 2024, employers in California will not have the right to refuse to hire someone because of their off-duty use of marijuana. In general, Bill 2188 makes it illegal for California employees to discriminate against an employee or job applicant in hiring, firing, or any other term of employment because of the employee's or applicant's use of marijuana when off-duty and away from work.  
Prohibitions Contained in AB 2188
AB 2188 is the first law in California to provide workplace protections for recreational and medical marijuana users specifically. According to AB 2188, from January 1, 2024, California employers will not have the right to refuse to hire someone, fire an employee, or discriminate against a person in any term of employment for any of the following reasons:
Using marijuana for recreational or medical purposes while off the job and away from the workplace; or

Failing a drug screening mandated by an employer that shows non-psychoactive cannabis metabolites in them. 
Exemptions Under AB 2188
It is crucial to note that while AB 2188 contains the above-discussed prohibitions, some jobs are exempted under this law. AB 2188 exempts employees in the building and construction industry and employees and applicants in jobs that require a federal background investigation or clearance. The main reason why this law exempts these jobs is that marijuana is still considered illegal under federal law. 
Additionally, you should note that, even after January 1, 2024, employers in California will still have the right to limit on-the-job marijuana use and maintain drug-free workplaces. AB 2188 allows California employers to bar employees from being impaired by marijuana while on the job. It also allows employers to prohibit employees from possessing marijuana while on the job. This means that even after January 1, 2024, California employers will have the right to punish a worker for cannabis-related behavior if they can show that the worker was under the influence or in possession of cannabis while at work.
However, under the new law, employers will only be allowed to punish an employee who is presently under the influence. Employers will not be allowed to punish an employer who previously used marijuana. This means employers will have to reevaluate how they conduct screenings to ensure they can differentiate between these two types of employees. 
What if an Employer Violates AB 2188?
Suppose an employer fails to comply with AB 2188. In that case, an employee might have the right to bring forward a discrimination or retaliation claim and recover compensation for, among other damages, lost wages and emotional distress.
Talk to a California Employment Lawyer
If you have questions about California marijuana laws and how those laws may impact your employment, contact a qualified California employment lawyer near you.