Posted by Jake Finkel on April 4, 2023
Los Angeles Minimum Wage to Increase in July 2023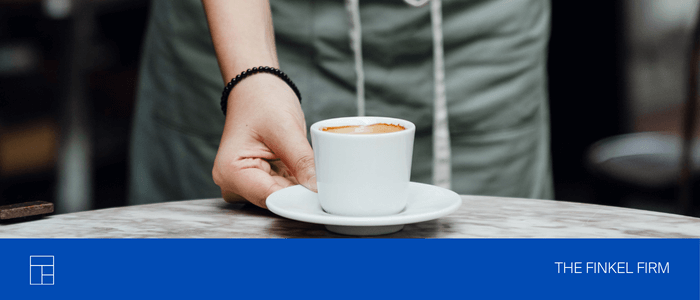 On January 1, 2023, the state minimum wage for California increased to $15.50 for every hour worked. This means that all employers in California who are subject to the minimum wage law must pay their workers at least $15.50/hour unless their employees are exempt under state law. Some of the employees exempt from the state's minimum wage law include people who are parents, spouses, or children of the employer and outside salespeople. However, it is crucial to note that if a city or county has a higher minimum wage than the state's rate, an employer must pay qualifying employees the city's or county's minimum wage. For example, starting from July 2023, any employers with employees who perform at least two hours of work within Los Angeles will be required to pay those workers a minimum wage that is higher than the state's minimum wage.
The Minimum Wage in Los Angeles To Go Up in July 2023
In early February, the City of Los Angeles Office of Wage Standards announced that from July 2023, the minimum wage for Los Angeles city is set to increase by $0.74. Currently, the minimum wage for Los Angeles is $16.04, so that means from July 2023, the minimum wage for Los Angeles will be $16.78/hour. Employers must post this new minimum wage at the workplace in English, and if another language is spoken by at least 5% of workers, the employee must also post the new wage in that language. 
Other Cities and Counties Minimum Wages in California
The following is a list of other localities in California and their current minimum wage;
Alameda – $15.75

Belmont – $16-75 

Cupertino – $17.20

Daly City – $16.07

East Palo Alto – $16.50

Foster City – $16.50

Los Altos – $17.20

Malibu – $15.96

Pasadena – $16.11

San Francisco – $16.99

Santa Clara – $17.20

Santa Monica – $15.96
Click here for a complete list of City and County minimum wages. 
Difference Between Local, State, and Federal Minimum Wage Laws
Most employers are subject to both federal and state laws. And as already mentioned, cities and counties can enact their minimum wage rates. The result of this is that when local, state, and federal minimum laws conflict, an employer is required to follow the more stringent law, or in other words, the law that benefits the employee the most. Because California's minimum wage law is stricter than federal law ($15.50 v. $7.50), California employers must pay their employees the state minimum wage. Likewise, if a city or county has enacted a higher minimum wage, an employer must pay workers the local wage. 
Can an Employee Agree to Work for Less Than the Minimum Wage?
No, an employee cannot agree to be paid less than the minimum wage. This obligation of the employer cannot be waived by any agreement.
What Can a Worker Do if an Employer Refuses to Pay Them the Minimum Wage? 
An employee can file a wage claim with the DLSE or a lawsuit in court against the employer to recover lost wages. 
Contact a California Employment Lawyer
If you need more information or an employer has refused to pay you the minimum wage, contact a California employment lawyer near you.