Posted by Jake Finkel on January 22, 2023
New Requirements for Call Center Employers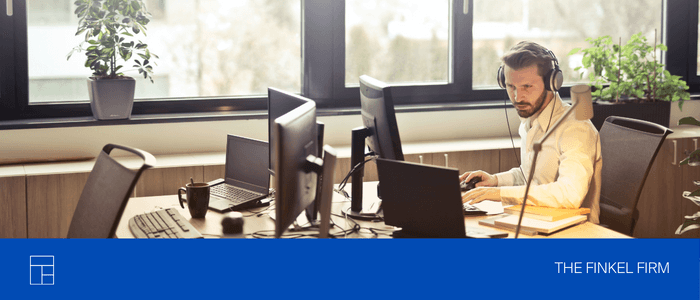 When employees are spontaneously laid off without being given any form of notice, it can adversely affect them and their families. It can take months after being laid off for an employee to find a new job. If employees do not have enough personal funds, they may have difficulties meeting their needs and those of their family members. The State of California understands this, which is why the Worker Adjustment and Retraining Notification (WARN) Act exists. The WARN Act exists to help ensure that employers give advance notice to their employees before a mass layoff, which is defined as the layoff of fifty or more workers in a one-month period. The WARN Act also ensures that notices are given in the event of plant closings and major relocations. Relocation occurs when all or almost all of a company's commercial or industrial operations in a given location are moved to a new location at least 100 miles away. On the other hand, a plant closure is when there is an end or substantial end of commercial or industrial operations. The WARN Act in California covers establishments, including industrial or commercial facilities, that employ or have employed at least 75 employees within the past 12 months. 
Call Center Employers are Required to Comply With the State's WARN Act
California customer service employees who work in call centers have something to rejoice about after the Governor signed a new Bill (Assembly Bill 1601) in late September. AB 1601 requires employers of customer service employees in a call center to obey the State's Warn Act. According to this law, employers of customer service employees can only order the relocation of a call center or the amenities or operating units within a call center if they have complied with the notice requirements. 
So, what are the notice requirements? The California WARN Act requires qualifying employers to provide sixty days' advance notice to workers before conducting a mass layoff, relocation, or plant closure, also known as a termination. The WARN Act also requires employers to provide written notice to the Employment Development Department and the chief elected official of the local government within which the termination or layoff is to happen. 
Under AB 1601, a call center exists if the employees' primary work is to take calls or receive other electronic communication for the purposes of providing customer service. Additionally, according to AB 1601, relocating a call center includes intending to move a call center or the amenities or operating units within the center to a different country. 
What Happens if an Employer Fails to Abide by This Law?
If you are a customer service employee who works in a call center and an employer fails to provide you with a sixty days advance notice before a mass layoff, relocation, or termination, you have the right to seek compensation from the employer. An employer who violates the WARN Act must provide affected employees with back pay and benefits for the period of the violation. The period of violation is the number of days by which the advance notice fell short of sixty days. 
Contact a California Employment Lawyer. 
Contact a qualified California employment lawyer for more information on Assembly Bill 1601.