Posted by Jake Finkel on May 8, 2023
Proposed Bill, Assembly Bill 1356, Would Strengthen Protection for California Workers During Mass Layoffs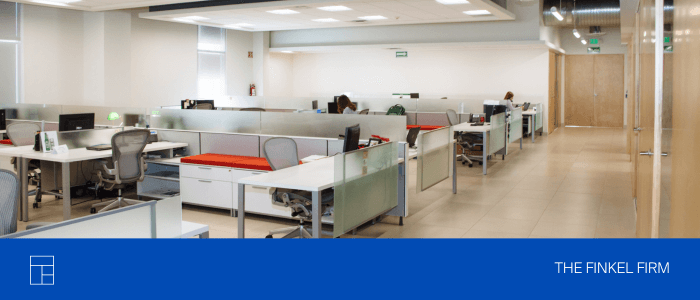 Over the past months, thousands of California workers have lost their jobs because of mass tech layoffs. In response to this, Assembly-member Matt Haney, on February 17, 2023, introduced Assembly Bill No. 1356. This Bill is aimed at strengthening layoff protections for California employees. Assembly Bill 1356 would force California employers to give workers more notice of mass layoffs. AB 1356 would also make it illegal for employers to pressure workers to sign away their rights through NDAs or waivers. It is estimated that if this Bill is approved, it will strengthen protections for more than seven million workers. And not only will the Bill strengthen protections for directly-employed workers but also contract workers.
According to current law, a California employer cannot conduct a mass layoff unless they give written notice two months before the day of the layoff. A mass layoff occurs when an employer lays off more than fifty workers at a time. If Assembly Bill 1356 is approved, California employers will be required to give written communication 3 months before the order takes effect to covered employees. Others who employers will be required to give written notices include;
The chief elected official of every city and county government where the mass layoff will happen

The local workforce investment board
If the Bill is approved, the meaning of the term "employer" will be amended. Under the Bill, a client employer of a labor contractor will also be legally considered an employer. Currently, an employer is anyone, as defined by Section 18, who has and runs a covered establishment. The meaning of the term "employee" will also be amended if AB 1356 is approved. Under the Bill, an individual hired by a labor contractor and working with the employer for a minimum of six months of the twelve predating the date the written communication is required will also be legally considered an employee. 
Regarding waivers and NDAs, Assembly Bill 1356 would provide that any waiver, general release of claim, or NDA made a prerequisite of payment of compensation for which the employer is responsible is invalid as a matter of legislation and contrary to public policy.
Additionally, if AB 1356 is approved, Labor Code Section 1402 will be amended to provide that any contract worker affected by a mass layoff is to be compensated for 90 days or the rest of the contract, whichever is less, by the equivalent of their pay and benefits for the last employment month, or their last rate of compensation, whichever is greater. In a case where an employer pays the compensation as an extra payment to the labor contractor, the law will require that the labor contractor ensures the worker receives the compensation without them (the labor contractor) taking an additional markup above the rate charged on the contract before the date on which written notice is required.
Contact a California Employment Lawyer
Contact a California employment lawyer if you need more information on proposed Assembly Bill 1356 or help with an employment-related matter.