Posted by Jake Finkel on September 14, 2022
Restaurant Chains Could Be Held Responsible for Franchises Wage Theft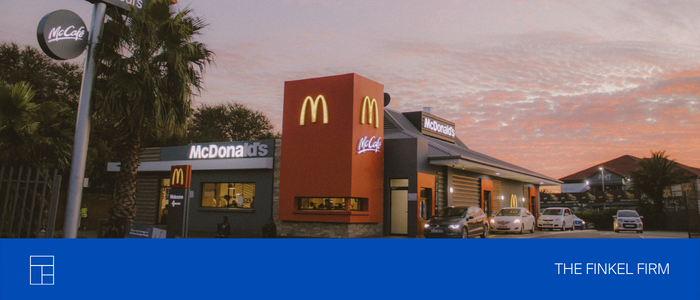 A new bill in California, Bill 257, is causing quite a stir, with protests ongoing on both sides. This bill would be highly relevant for employees of chain restaurants, such as Mcdonald's and the Cheesecake Factory. The restaurant industry pays notoriously low wages, and chain restaurants in particular are known for committing various forms of wage theft to compensate for tight profit margins and other financial stressors caused by their franchisors. This has caught the eye of many, who cite the fact that franchisors often collect profit and face no repercussions for the wage theft committed by their franchisors, while the employees continue to pay the price. 
What Would Bill 257 Do?
Bill 257 has passed in the California House of Representatives and must now be voted on in the state senate. If the bill passes, franchisors could be held liable for the actions of the franchises. Currently, if a franchise commits wage theft or other violations against their employees, the employees can only hold the owner of the franchise that they work at responsible. However, economic experts and legal professionals highlight that these violations often only occur due to the financial stress and oversight created by the franchisor. 
This broken system allows major restaurant brands to continue benefiting from practices where the only logical outcome is the disenfranchisement of the chain's employees. This law intends to force better practices from the top of corporations, by holding them accountable for the consequences of their policies and decision-making about how they run and manage their franchises. This bill would also create a path for franchise owners to sue their franchisor if their contract is so strict that it would reasonably force them to violate labor law. Experts believe that these changes could significantly reduce the number of minimum wage and overtime pay violations occurring in the chain restaurant center. 
How Bill 257 Could Affect California Workers 
There has been a recent rash of penalties imposed against California chain restaurants and other businesses for wage and hour violations committed by franchisees for the benefit of a larger corporation. This bill would allow employees who have been the victim of wage violations, to hold the franchisor responsible in addition to the owner of the individual franchise that they work for. This is a big change, as currently, employees can only hold the owner of their franchised business liable. This could make it easier to recover for wage and overtime violations, while also creating a powerful impetus for corporations to encourage legal pay practices throughout their chain of franchises. 
Contact a California Employment Attorney Today 
If you are a California employee and you have been underpaid or denied payment for hours worked, you need someone to fight for you to make sure that you get the money you are owed. Contact an experienced California employment lawyer today and find out what your options are and how you can best hold your employer accountable and get the compensation you are owed.