Posted by Law Finkel on August 3, 2021
Revisions to Cal/OSHA Emergency Temporary Workplace Standards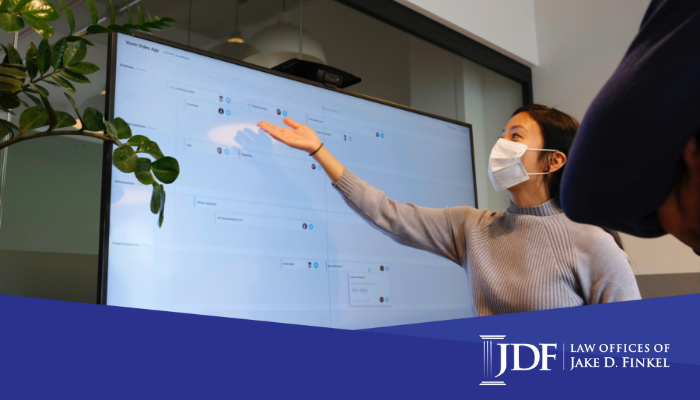 The California Occupational Health and Safety Standards Board, also known as Cal/OSHA, has implemented emergency temporary workplace standards throughout the course of the COVID-19 pandemic. These standards have changed as the pandemic has progressed, with the most recent revisions happening last month as more employees across the state were getting vaccinated. As more and more people return to work, it is important to know what the standards are to keep workers safe in California workplaces. If you believe that your employer is violating these standards or other employee rights, talk to an experienced employment law attorney in your area today.
New Changes to the Emergency Temporary Standards
There are many important changes that were incorporated into the revised emergency temporary standards that went into effect last month. These new changes for California workplaces include the following:
Fully vaccinated employees without symptoms do not need to be tested or quarantined after close contacts with COVID-19 cases unless they have symptoms,

No mask requirements outdoors regardless of vaccination status,

Employers may allow fully vaccinated employees not to wear face coverings indoors but have documentation of their vaccination status,

Employers must provide unvaccinated employees with approved respirators for voluntary use when working indoors or in a vehicle with others if requested,

Employers may not retaliate against employees for wearing face coverings,

No physical distancing or barrier requirements regardless of employee vaccination status unless the following applies: During an outbreak with three or more cases or during a major outbreak of 20 or more cases, and

Employers must evaluate ventilation systems to maximize outdoor air and increase filtrations efficiency, and evaluate the use of additional air cleaning systems.
What Requirements Remain in Place?
In addition to the new changes implemented by Cal/OSHA last month, a number of provisions of the emergency temporary standards still remain in place. These provisions are meant to ensure the continued safety and protection of workers as they return to the workplace. The rules and regulations that have not changed include the following:
The drafting of an effective COVID-19 Prevention Program,

Providing training and instruction to employees on the prevention plan and their rights under the emergency temporary standards,

Providing notification to California public health departments of outbreaks,

Providing notification to employees of exposure and close contacts,

Requirements to offer testing after potential exposures,

Requirements for responding to COVID-19 cases and outbreaks,

Quarantine and exclusion pay requirements, and

Basic prevention requirements for employer-provided housing and transportation.
If your employer is not abiding by the Cal/OSHA emergency temporary standards at your worksite, you may have a claim.
Call or Contact a Lawyer Today
While the spread of the coronavirus has slowed significantly, people are still getting infected and it is important to maintain a safe workplace for all. If you believe that your rights are being violated under the state's emergency temporary standards or if you are dealing with another employment matter, talk to a knowledgeable employment law attorney in your area today.