Posted by Jake Finkel on May 18, 2023
Some New Bills That Could Affect California Employers and Employees (Part 2)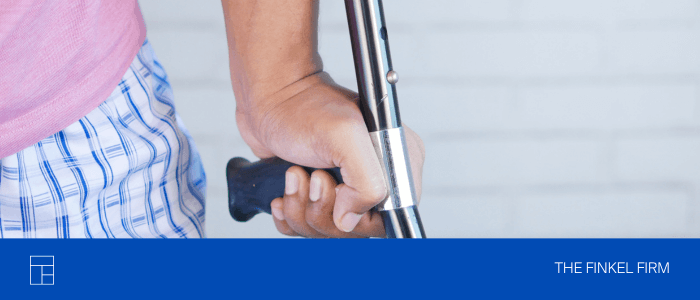 This article discusses five pending California employment bills that could affect employees and employers if signed into law. It is crucial that you monitor these bills closely.
Assembly Bill 1156
In California, a workers' compensation system is in place to compensate employees who sustain injuries in the course of employment. Existing law creates a rebuttable presumption that certain injuries suffered by specific members of law enforcement or specified first responders arose out of and in the course of employment. Until the beginning of 2023, current law creates this rebuttable presumption of injury for certain employees, including those working at health facilities, to include an illness or death resulting from COVID-19. AB 1156, which was introduced by Assembly Member Bonta on February 16, 2023, seeks to change the meaning of the term "injury" for hospital employees who provide direct patient care to include diseases and injuries like cancer, infectious diseases, musculoskeletal injuries, PTSD, and respiratory diseases.
Senate Bill 399
This bill was introduced on February 9 by Senator Aisha Wahab. It is a bill that seeks to prohibit employers from demanding that employers attend meetings whose purpose is to communicate the employer's opinion on religious or political matters or certain constitutional rights. SB 399 would also give employees who fall victim to discrimination or retaliation or suffer an adverse employment action because they refuse to attend such meetings the right to file legal claims against their employers. Senate Bill 399 would be known as the "California Worker Freedom from Employer Intimidation Act."
Senate Bill 627
SB 627 was introduced by Senator Smallwood-Cuevas on February 16. This bill aims to impose new requirements to chain business employers. If the bill is signed into law, employers with chain businesses would be required to give two months' notice before shutting down a location. Employers would be required to provide workers of the closing site who have worked for at least half a year a chance to stay employed and transfer to a different site no more than 25 miles from the closing site.
Senate Bill 723
If this bill is signed into law, any employee affected by a layoff ensuing from a government closure directive, public health order, lack of work, force reduction, or other economic non-disciplinary reasons would be eligible for an offer of reemployment in a new position for which they are qualified. Existing law requires that for a worker to qualify for a new job, the layoff should be COVID-19 related. This bill was introduced by Senator Durazo on February 16.
Senate Bill 809
This bill was introduced by Senators Aisha Wahab and Smallwood-Cuevas on February 17. If signed into law, this bill would amend the Fair Employment Housing Act. It would, among other things, make it illegal for an employer to stop an interview, turn down an application, or end the employment or promotion process because of the candidate's conviction history. However, there would be some exceptions.
Contact a California Employment Lawyer
If you need more information on the Bills discussed in this article or any other Bill not mentioned herein, or help with an employment-related case, contact a California employment lawyer.