Posted by Jake Finkel on March 21, 2023
Some New Bills That Could Affect California Employers and Employees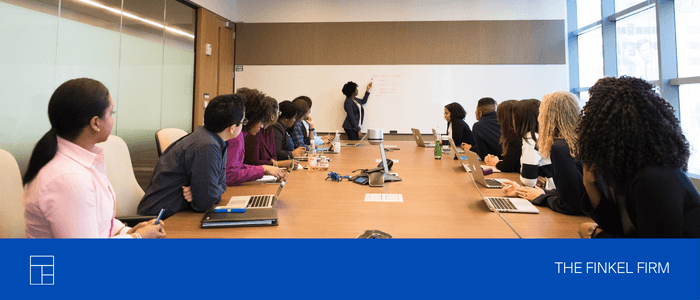 As is the norm with previous years, California legislators have introduced several bills for consideration during the 2023 legislative season. Employers and employees must know about these bills as they could all be affected by them if they are signed into law. Below are the bills to be monitored closely, which have the prospective for a significant impact on California employers and employees. 
Assembly Bill 524
Assembly Member Wicks introduced this bill. The existing law, the California FEHA, prohibits various forms of employment discrimination. Currently, the FEHA recognizes the opportunity to seek, get, and hold jobs without being discriminated against as a civil right. Additionally, according to the FEHA, employers cannot refuse to, among other things, hire a person because of the person's conditions, personal characteristics, or traits. AB 524 would amend existing law to prohibit employers from discriminating against workers with family caregiver obligations. 
Senate Bill 525
Senator Durazo introduced this bill. This bill seeks to increase the minimum wage for healthcare workers to $25 per hour for hours worked in covered healthcare employment starting January 1, 2024. In a case where a worker is paid on a salary basis, SB 525 would require that the worker earns a monthly salary equal to at least two times the healthcare-worker minimum wage for full-time employment to be considered exempt from the payment of the minimum wage.
Senate Bill 616
SB 616 was introduced by Senator Gonzalez. This Bill would amend Section 246 of the Labor Code. Senate Bill 616 would change current paid sick leave requirements by amending accumulation methods and raising the amount of sick leave a worker can accrue in a year from three days to seven days, with a maximum accrual of 14 days.  
Senate Bill 703
Senator Niello introduced this Bill. If this Bill is passed, it will enact the California Workplace Flexibility Act of 2023. Under this Bill, a nonexempt worker would have the right to ask for a worker-selected flexible work schedule providing for workdays up to 10 hours/day within a 40-hour workweek. However, under this Bill, an employer would not be obligated to pay an employee overtime for the additional hours. 
Senate Bill 731
Senate Bill 731 was introduced by Senator Ashby. This Bill would recognize remote work as an accommodation. SB 731 would allow a worker with a qualifying disability to make a renewed reasonable accommodation request to work remotely if they meet the set requirements, including that the worker worked remotely for at least half a year of the two years preceding the renewed request.
Assembly Bill 1100
Finally, Assembly Bill 1100, introduced by Assembly Member Low, states that it will be altered to include provisions to establish a four-day workweek in California. Current law specifies that a day's work comprises eight hours. Existing law also establishes that a workweek consists of 40 hours. 
Contact a California Employment Lawyer
If you need more information on the bills discussed in this article or any others, or if you need help with an employment-related case, contact a California employment lawyer.