Posted by Law Finkel on July 20, 2021
Supreme Court Rules Against Union Access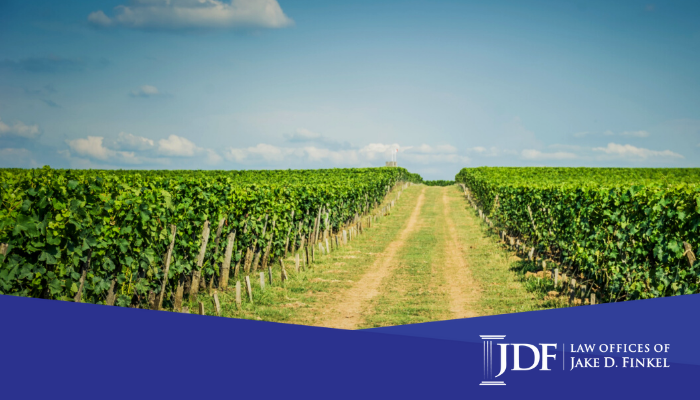 In a split decision last week, the Supreme Court of the United States reversed the decision of the lower court and ruled against labor organizers' right to take access to agricultural employers' private property to solicit union support. For agricultural workers and those interested in unionizing these groups, this ruling could have significant implications on those labor and unionizing efforts. If you have questions about this case or any other employment law issue in California, talk to an experienced employment law attorney in your area today.
Cedar Point Nursery et al. v. Hassid et al.
The case in question revolved around the question of whether labor organizers could enter the private property of employers for the purpose of organizing labor unions. The California Agricultural Labor Relations Board disseminated a regulation that allowed this use for as much as three hours per day, 120 days per year. In 2016, two agricultural employers sued the state Labor Relations Board in federal court, claiming that the regulation constituted a physical appropriation of their land in violation of the Takings Clause of the Constitution.
At the district court level, the court disagreed with the agricultural employers, ruling that the land was not open to the public in a permanent and continuous manner, and therefore it did not constitute an unconstitutional taking. On appeal, the appellate court upheld the decision of the lower court, stating that the public was not allowed to unpredictably traverse on private property at any time nor completely deprived the owners of the land's economic use.
Supreme Court Ruling
The agricultural employers appealed to the U.S. Supreme Court, which reversed the rulings of the lower courts and held in favor of the employers. They stated that the right to refuse third parties from private land is one of the fundamental rights of property ownership. The Court distinguished it from another earlier case, where they found against an employer when the property in question was a privately owned shopping center and the public was encouraged to enter the land for the employer's economic benefit. As such, the labor organizers' entry onto private agricultural lands as allowed by the California Agricultural Labor Relations Board constituted an illegal physical appropriation.
Impact on California Workers
This case is limited in its scope just to California and private agricultural lands. There are an estimated 16,000 agricultural employers across the state, and the Supreme Court did not clarify what an appropriate remedy would be for the case. Labor organizers may be able to pay for the right to come onto private agricultural lands, or the lower courts may bar them entirely from entering the property for that reason. The door has also been left open for this rule to apply to other industries across California, but no other cases have been filed to apply the ruling in other areas. To learn more about this or to discuss another employment issue, talk to an experienced California employment law attorney in your area today.