Posted by Jake Finkel on January 15, 2023
What You Should Know About Senate Bill 523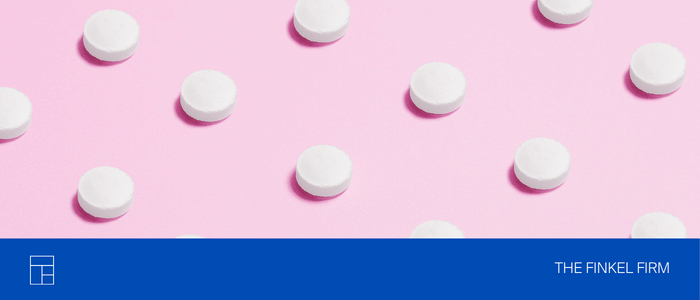 Unfortunately, structural inequities still affect certain people in accessing birth control services. The COVID-19 pandemic has further highlighted this. It is estimated that 38% of Black women and 45% of Latinas, compared to 29% of white women, now face difficulties accessing birth control due to the pandemic. Also, women with lower incomes are more likely than women with higher incomes to experience delays or be unable to get contraceptive care due to the pandemic. In an attempt to solve this problem, Senate Bill 523 (SB 523) was signed into law. This law will expand birth control access regardless of a person's gender, where they work/go to school, or insurance coverage. SB 523 will expand contraceptive coverage benefits to people enrolled in university and college and state employee health plans and require coverage of over-the-counter birth control options and vasectomy services. Also, Senate Bill 523 clarifies that California employers cannot discriminate or retaliate against their workers based on their personal contraceptive decisions. As a California employee, below is what you need to know about Senate Bill 523. 
Senate Bill 523, which will take effect on January 1, 2023, makes changes to the Fair Employment and Housing Act (FEHA). FEHA is a law that works to protect workers from employment discrimination, retaliation, and harassment. This law applies to all employers with at least five full-time or part-time employees. Additionally, FEHA's anti-harassment provisions apply to employers with only one or more workers. The Fair Employment and Housing Act offers protection from harassment, discrimination, and retaliation based on, among others, the following protected categories;
Race

Sex/gender

Request for family care leave

Request for Pregnancy Disability Leave

Color

Sexual orientation

Religion

Ancestry

Genetic information

Disability

Military or veteran status

Age

Marital status

Criminal background
Because of Senate Bill 523, "reproductive health decision-making" is now one of the protected classes under FEHA. SB 523 prohibits employers from discriminating against applicants or employees based on their reproductive health decisions. Reproductive health decision-making means a person's choice to use a device, drug, medical service, or product for reproductive health. The new Bill also makes it illegal for an employer to require an applicant or employee to disclose information about their reproductive health decision-making as a condition of employment or employment benefits.
Senate Bill 523 also states that reproductive health decision-making may be included under the protected classification "sex." The law clarifies that the classifications "sex" and "reproductive health decision-making" may overlap. "Sex" includes things like childbirth or a medical condition related to childbirth, pregnancy or medical conditions related to pregnancy, and breastfeeding or medical conditions related to breastfeeding. 
What if an Employer Violates the New Changes to FEHA?
If an employer discriminates against you because of your reproductive health decisions, you can take legal action against the employer. Damages usually occur when an employer violates the Fair Employment and Housing Act. A violation of the new changes to FEHA may result in liability for emotional distress, lost income, and even punitive damages. If an employer discriminates against you based on your reproductive health decisions, contact a qualified employment lawyer for legal help. 
Contact a California Employment 
Contact a qualified California employment lawyer if you need more information on Senate Bill 523 or if an employer has discriminated against you.