Posted by Law Finkel on April 10, 2020
When is a Cyclist at Fault for an Accident in California?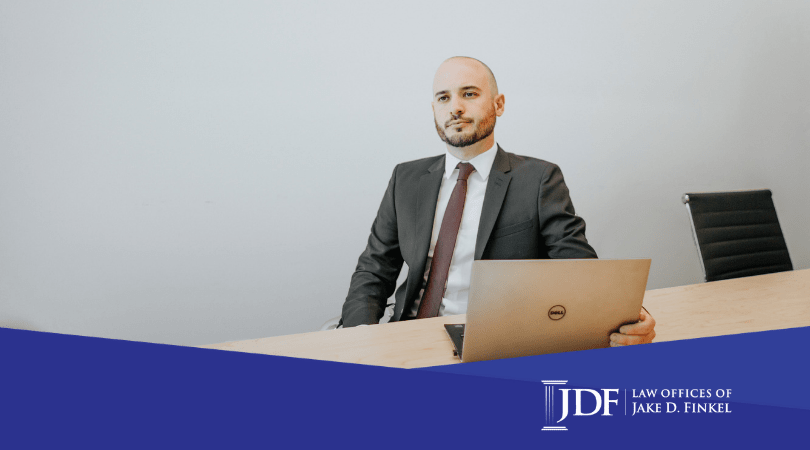 Bicycle wrecks can be very serious. Injured bicyclists are often rendered permanently disabled or even lose their lives in crashes with cars. When is a crash the driver's fault, and when is it the cyclist's fault? This key issue of liability is one of the biggest factors in every injury case. At Law Offices of Jake D. Finkel we can help you prove that the other side was the cause of the crash, and often help you seek significant cash compensation for injuries.
Fault is Bigger Than Citations
People often think that just because a driver is not ticketed in a crash, that the driver can not be found liable for a cyclist resulting injuries. This is a big mistake. A traffic citation is very different from negligence, and the two are actually not directly related. Here is why:
A traffic citation is a government fine, based on a violation of a government rule. Whether it is a criminal infraction like DUI or a minor traffic citation like speeding, these things are within the sole direction of the police officer on scene. The officer can choose whether to exercise that discretion by issuing a warning, a citation, making an arrest, or just letting the person go without any formal notice. This has no bearing on whether the actions taken by the other driver were negligent or not.
What is Negligence?
Negligence, unlike a traffic citation, is a matter to be determined by a jury. If someone runs a stop sign and causes a crash, you have a right to take your case before a jury and seek payment for your injuries and property damage, regardless of whether the police chose to issue a ticket.
Proving Negligence Due to a Guilty Plea
While we just said the ticket is not really relevant, when one is indeed issued, it can actually be helpful if the driver admits the violation by pleading guilty to it. Therefore, a guilty plea to a related citation can be strong evidence of liability.
Other Ways to Prove Liability
Beyond a clear admission of fault, there are other things an attorney can do to help you prove that a driver was responsible for a cyclist's injuries. These may include:
Interviews with witnesses and police officers

Reviewing surveillance footage, if available

Obtaining electronic crash records or EDR records from the cars

Cell phone data and browser history

Social media evidence posted by the parties

Skid marks and other physical evidence at the scene
When is the Cyclist at Fault?
The bicyclist may be at fault if he or she:
Turned into traffic without signaling

Violated the applicable right-of-way

Was intoxicated or under the influence of drugs or alcohol

Was texting or on the phone at the time

Was riding in the dark without necessary lighting or reflective equipment

Was riding illegally on a roadway or unauthorized highway (e.g. Interstates, etc…)
How to Get Help After a Bicycle Crash
After a serious bicycle accident, call the Law Offices of Jake D. Finkel to have a free consultation with an experienced lawyer near you.