Posted by Jake Finkel on November 6, 2022
You are Protected From Receiving Unequal Pay Due to Your Sex, Ethnicity, or Race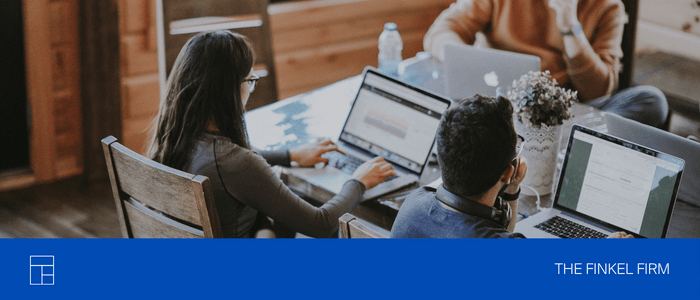 If you are an employee in California, you should know that you are protected from being discriminated against by an employee when it comes to wages due to your sex, ethnicity, or race. The California Equal Pay Act, also known as CEPA, which is an Act that works hand-in-hand with the Equal Pay Act of 1963, bars an employer from paying workers less than workers of the opposite sex or different races or ethnicities for substantially similar work. In California, there can only be a pay gap between employees if the gap is based on reasons that are not discriminatory such as training, education, a merit system, experience, and quality of production.
What is the California Equal Pay Act (CEPA)?
The California Equal Pay Act was passed to correct the problem of gender-based wage discrimination. For decades, the California Equal Pay Act prohibited sex discrimination between men and women in regard to wages.
The California Fair Pay Act (CFPA)
The California Fair Pay Act (CFPA) was signed in October 2015 by the then governor of California, Jerry Brown. The CFPA amended and made stronger the Equal Pay Act in several ways. First, before the CFPA was signed, the California Equal Pay Act required employees of the opposite sex who performed "equal" work to receive equal pay. After the California Fair Pay Act was signed, equal pay was required for workers who do "substantially similar work." This closed the loophole that allowed employers to give employees different job titles for basically the same work.
The following are some of the other ways the California Fair Pay Act strengthened the Equal Pay Act;
Eliminated the requirement that employees being compared work in the same establishment or location.
Extended the number of years employers must maintain wage and other employment-related records.
Explicitly states that it is illegal for an employer to retaliate against an employee who tries to enforce the law.
Explicitly states that it is illegal for employers to bar workers from talking about or asking about their fellow workers' wages.
More Amendments to the CEPA
Year after year, there have been changes to the CEPA. Firstly, in 2017, a bill was signed that added ethnicity and race as protected categories under the Equal Pay Act. Secondly, in 2018, the Act began covering public employers. Lastly, an amendment made effective in January 2019 states that employers cannot justify pay disparities between workers of different sexes based on an employee's prior salary.
What is the Meaning of "Substantially Similar Work"?
This is work that is performed under the same working conditions and similar in effort, skill, and responsibility. Effort is the necessary mental and physical labor required to do a job. Skill is the training, education, experience, and ability needed to perform a job. Lastly, responsibility is the accountability and obligations necessary in doing the job.
Contact a California Employment Lawyer Today
If you are a California employee and are being paid less than another employee due to your sex, ethnicity, or race, reach out to an experienced California employment lawyer today to learn about your legal options.